SSE International Forum's members
Lecteur | 26 August, 2011

Thierry Jeantet, President of SSE International Forum
Thierry Jeantet has been an important actor for the SSE sector over the last 40 years. He joined Crédit Coopératif Group, where he was general secretary from 1981 to 1984. In 1985, he wrote a report for the Prime Minister Laurent Fabius : " The Modernization of France Social Economy". Fortified by its experience and deep interest in SEE, Thierry Jeantet became general secretary of the Mutual Insurance Compagnies Group until 1992 before joining Euresa, the European network of social insurance as General Manager until 2015.
Thierry Jeantet is the author of several books and numerous publications in which he wonder about the current economy and benefits of SSE.
Website: thierryjeantet.coop
Macif, founding member of SSE International Forum

In 1960, a group of retailers from Niort started Macif with the support of the market traders' association. They were quickly joined by employees and later the trade associations and professional bodies for the self-employed.
A central part of the social economy, which was created by the mutualist movement, Macif is an insurer with a difference:
- Macif is a nonprofit mutual insurance company.
- Neither investors nor the state own it.
- Decision-making is in the hands of the policyholders, who are represented by elected directors.
Previously open only to those working in retailing and industry, Macif has since built on its excellent reputation by widening its bylaws to include employees and the self-employed in other sectors.
The UP Group, founding member of SSE International Forum
Founded in 1964 with the introduction of lunch vouchers in France, the Chèque Déjeuner Group has managed its growth by anticipating society's needs and expectations. The Chèque Déjeuner Group is today a diversified personal-services organization based on the use of an innovative and secure means of payment (Chèque Déjeuner, Chèque Domicile, Chèque Lire, Chèque Disque, Chèque Culture, and Chèque de Services).
As part of its expansion, the Chèque Déjeuner Group has been setting up subsidiaries in Europesince 1990 and pursuing a strategy of company creations and acquisitions since 1995 that builds on its experience in vouchers and anticipates society's social and cultural needs.
The Chèque Déjeuner Group has three main divisions today:
- Vouchers. The vouchers of the Chèque Déjeuner Group have become an important part of the social and cultural policies of companies and public-sector employers. Recipients use Chèque Déjeuner vouchers in a variety of areas in their daily lives.
- Services. Smart cards, new payment systems, personal services, etc. are all part of the day to day work of the Research and Development team. The Chèque Déjeuner Group is a major player in the development of service solutions by providing complete systems and packages as well as support for direct operators of these services.
- International. The Chèque Déjeuner Group today has companies in France, Italy, Spain, the Czech Republic, Slovakia, Hungary, Poland, Romania and Bulgaria.
Maif, founding member of SSE International Forum
The sole mission of Maif, a mutual insurance company, is the satisfaction of its members. Set up by teachers in 1934, Maif is today a large insurance group serving a broad market of individuals and organizations that share its values. It is the leading insurance company in the nonprofit sector.
Maif has 2,533,000 members. Any member can actively participate in the mutual society's decision-making process and, by acting responsibly, help guarantee its future.
Since its founding, Maif has balanced its business activities with its ethical values and demonstrated that society can be envisioned differently. Putting people first is the guiding principle in the company's relationship with its policyholders. This is reflected by
- the comprehensive protection afforded by its policies and services;
- the variety of products covering the risks that policyholders face throughout their lives and meeting the needs of their plans;
- the quality of the relationship maintained with members.
"As both policyholders and those responsible for the insurance policies offered, the members of a mutual society are only well insured if they are good insurers."
Edmond Proust, founding Chairman of Maif.

Crédit Coopératif occupies a unique place in the French banking sector and plays a major role in the social and solidarity-based economy in Franceand Europe. Created in the late 19th century as a cooperative to provide access to loans for its members, it has a long history of working with businesses and nonprofit organizations as well as with retail customers to whom it offers a range of socially responsible savings and investment products.
Structured around a national bank, Crédit Coopératif is a responsive banking group on a human scale and has numerous partners. With branches throughout Francewherever its customers are located, it can also handle their foreign transactions. Part of the Banque Populaire Group and one of its parent companies, it shares the group's infrastructure and expertise and thus has the advantage of access to the resources of a large group.
As a cooperative bank, Crédit Coopératif is owned by its customers, most of whom are organizations. Their representatives make up the board of directors. The bank maintains close ties with its preferred customers and their organizations: SMEs, cooperative firms and groups, nonprofit organizations and public-interest services in a wide range of sectors (healthcare and social services, arts and culture, public housing, mutual societies, mixed-economy companies, employer-union organizations, etc.) and retail customers.
The Crédit Coopératif is a founding member of SSE International Forum. The Crédit Coopératif Foundation, the philanthropic extension of the Credit Coopératif, is a partner since 2009.
As a social and solidarity economy foundation, the Crédit Coopératif Foundation leads many activities - 80 partnerships in the year - around three axes: knowledge and recognition of social and solidarity economy, social cohesion and sustainable development. Three themes that converge with the Mont-Blanc Meetings' projects. Faithful to its vocation, the Crédit Coopératif Foundation has been supporting research in the social economy for nearly 30 years. It is a partner of university laboratories and specialized think tanks.
In addition, it annually awards over 60 prizes throughout France encouraging local initiatives of high economic, social, cultural or technological added value, implemented by movements and organizations of the social and solidarity economy: associations , cooperatives, mutuals.
The patronage policy of the Crédit Coopératif Foundation has been awarded several ADMICAL prizes, the title of "Grand Mécène de la Culture" (Major Cultural Sponsor) as well as the Trophy of corporate sponsorship for the environment and sustainable development.
Esfin-Ides,founding member of SSE International Forum
Ides was created in 1983 because the major organizations in the social economy wanted to invest part of their reserves in helping other enterprises in the social economy, which has structural financing needs. Since 1989, Ides has managed several government guarantee funds: FGIF (guarantee fund for starting up, buying out and expanding businesses run by women); FGIE (guarantee fund for social enterprises – since 1991); FGAP (guarantee fund for developing sheltered workshops – since 1997). FGIE lends directly to social enterprises and has backed loans provided by ADIE since 1996 as well as the social development schemes of Nord-Pas de Calais and Bordeaux since 1999.
In 1990, mutual societies, CG SCOP and Crédit Coopératif's Caisse Centrale created the Esfin holding company, the parent company of Ides. These partners also created Esfin Participations, a venture capital firm that finances ethical SMEs. In the past few years, the Esfin group has expanded by investing in the creation of two new subsidiaries, Spot and Soficatra. In 1999, it set up FCPR Fontanot Participations.


The Caisse d'économie solidaire Desjardins has a unique mission and offers a full range of financial products and services to individuals, organizations and collective businesses. Its banking activities are guided by a concern for introducing solidarity in the economy through participating in the development of communities and their ability to innovate and work together. In addition to economic sustainability, it is committed to a social return and vibrant communities.
Fondaction,founding member of SSE International Forum
Fondaction offers affordable pension plans that allow tens of thousands of women and men to better prepare for their retirement while at the same time helping to preserve and create jobs in Quebec. Fondaction promotes more responsible financial practices by incorporating ethical, social and environmental criteria in its investment decisions. It is particularly interested in businesses that have participatory management systems, business in the social economy, and businesses that go a step further in helping the environment.

N.B : The Caisse d'économie solidaire Desjardins and Fondaction CSN (Quebec) have joined the founding members of SSE International Forum through the organization Développement solidaire international (DSI). DSI provides technical cooperation expertise in the areas of finance and consultancy at the international level. This expertise aims to encourage socially responsible collective action for sustainable and equitable development. The organization promotes all aspects of socially responsible finance, solidarity finance, and the social and solidarity economy. It fosters sharing knowledge, skills and financial resources to promote a different kind of relationship between people.
Matmut,founding member of SSE International Forum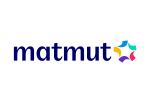 Founded in 1961, the Matmut is a major actor in social economy and in the French mutualist movement. They have a relation based on trust with each of their shareholders, prioritizing the quality of service provided and the suitability of insurance solutions.
With almost 3 million shareholders and over 6.5 million insurance contracts (as of December 2011), the Matmut Group offers a full range of personal and goods' insurance products (car, motorcycle, boat, house, liability, family protection, health, legal protection and assistance) as well as financial and savings services (car loans, consumption, savings account, life-insurance…) to all – individuals, professionals, companies, associations.
In 2011, the Group recorded 1.8 billion euros revenue, employing over 5300 people.
AG2R La Mondiale is an mutual and joint insurance group for social protection. It covers all the protection needs of individuals and their families throughout their lives, regardless of their age, social status and professional sector.
Since July 5th, 2012 the modification of SSE International Forum association's statutes enabling it to be more international, five new social and solidarity economy entreprises have joined the MBM.
Vega Real Cooperative, located in La Vega, Dominican Republic, was founded on November 7, 1982. It has a network of 23 service stations across the country and 2 representative offices in the state of New York in the United States. Currently Vega Real assets reach more than 3,000 million pesos, and the cooperative has over 100 000 members.
Vega Real stands in the Dominican cooperative movement for its high social responsibility and its commitment to the preservation and conservation of the environment. It is a pioneer in the management of social and economic initiative projects for young people, women, health, the environment and the community, affecting 18% of the workforce and 22% of households in the region.
Recognized as an example awarded several times (awards for social responsibility of the Dominican Foundation for Social and Cooperative Development, BID Quality Award) Vega Real Cooperative, by decision of the General Assembly, joins the members of SSE International Forum : welcome!
More information on Vega Real website (in Spanish) : http://www.cvr.com.do